Sinai Peninsula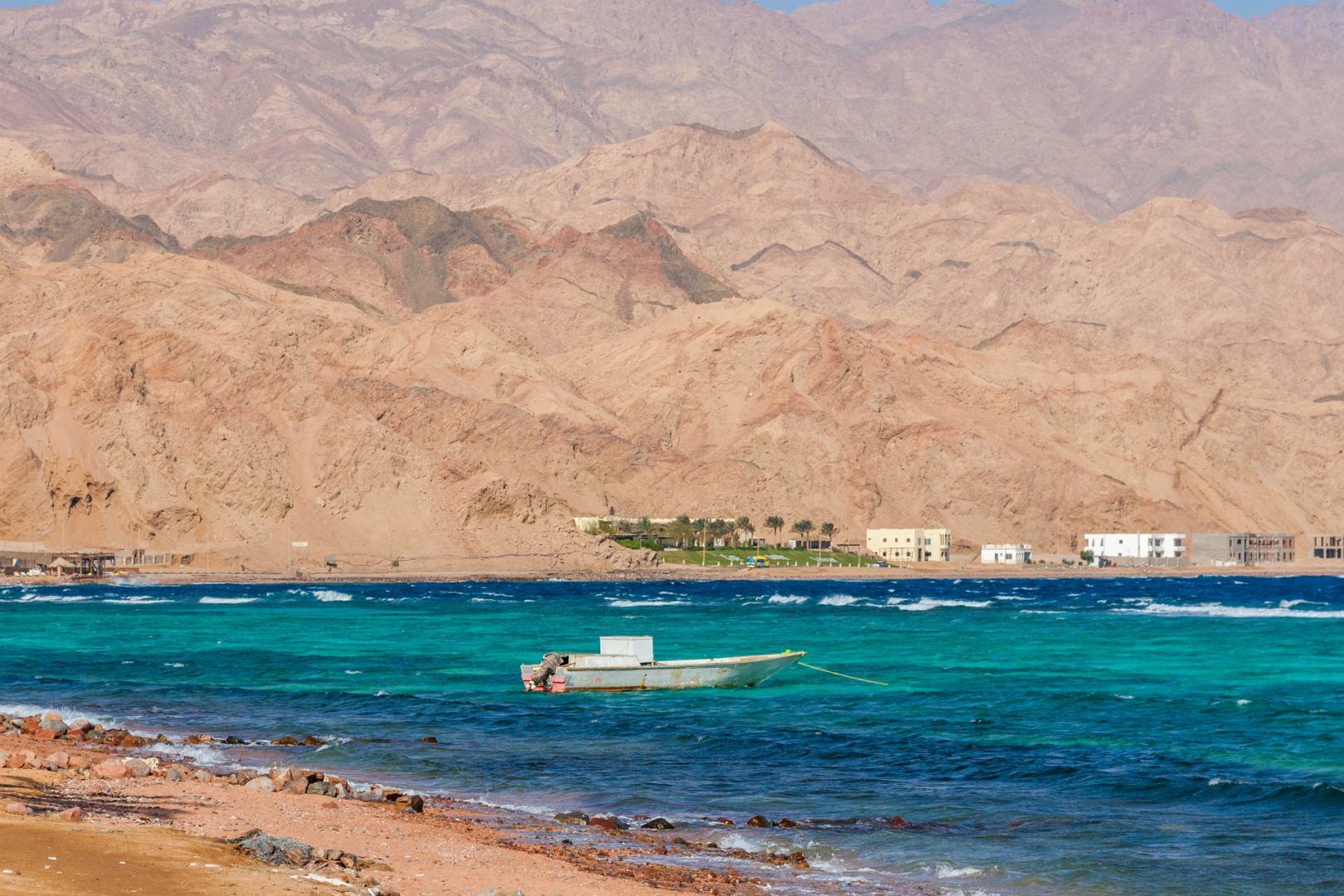 The history of the Sinai Peninsula
The Sinai Peninsula is a landmass situated between the Mediterranean Sea to the north and the Red Sea to the south. To its east lies the Gulf of Aqaba, and to its west is the Suez Canal. In addition to its formal name, Egyptians also refer to it as Arḍ ul-Fayrūz (أرض الفيروز 'the land of turquoise') It is considered one of the best areas for tourism in our Egypt Tours.
In the 7th century BC, the Assyrians conquered Egypt and made the Sinai a province of their empire. The peninsula was later controlled by a succession of foreign powers including the Persians, Greeks, Romans, Arabs, Crusaders, Mamluks, and Ottomans. In modern times, Egypt regained control of the Sinai following its victory in the 1967 Arab-Israeli War. All this historical information about the Sinai Peninsula you will discover during our Egypt day tours.
Top sights in Sinai Peninsula
The Sinai Peninsula is home to some of the most beautiful landscapes that you should choose from our Egypt travel packages.There are many activities to do in Sinai Peninsula From the stunning beaches of the Red Sea to the majestic mountains of the interior. Here are things to do in The Sinai Peninsula, and discover why you absolutely must visit this amazing area that is included in our Egypt luxury tours.
One of the best sites you can choose to visit in the Sinai Peninsula is Sharm el sheikh. During sharm el sheikh day tours you will be entertained with different activities to do such as Diving and safari. I recommend taking a day snorkeling tour in Ras Mohammed, where you will enjoy coral reefs and dolphins. Sharm El Sheikh is a city full of adventures, if you are adventurous you will find another level of fun so you must book a day Quad biking tour in Sharm el sheikh, and experience one of the most amazing activities to do in our Egypt adventure tours.
The friendly locals: one of the best things about visiting any new place is getting to meet the locals, and Sinai is no exception. Once you arrive in Sinai you should experience our amazing Egyptian food. The people here are incredibly friendly and welcoming, and they'll make sure you have an unforgettable Egypt spiritual tours.
What is the Sinai Peninsula known for?
The Sinai Peninsula is home to an incredible diversity of wildlife. From the majestic mountains and valleys to the pristine beaches and coral reefs, the region is teeming with life. Now you can live these amazing adventures by booking our Egypt safari tour package. One of the most iconic animals of the Sinai Peninsula is the endangered Sinai leopard. These rare big cats are some of the most sought-after animals by wildlife enthusiasts, as there are only a handful of them left in the wild. If you're lucky enough to spot one of these elusive creatures, it's sure to be a highlight of your Egypt desert safari tours.
Things to do in sinai Peninsula
The Sinai Peninsula is considered paradise on earth. With its stunning mountains, desert landscapes, and rich history, the Sinai is a must-visit for anyone looking to explore all Egypt Classic tours.
From the towering mountains to the sprawling deserts, there is so much to see and do in this incredible region.There is also the city of Dahab on the Sinai Peninsula, During Dahab day tours you will find many resources are available for entertainment. Book an amazing day tour to St Catherine and mount sinai from Dahab, and discover one of the best historical places in Egypt
A trip to the Sinai Peninsula is unlike any other vacation you've ever taken. However, it is well worth taking the time to explore all Egypt cultural tours. There is no shortage of adventure to be had in this magical place. Whether you're looking for excitement or relaxation, the Sinai has something for everyone. If you are a new couple, I think the Sinai Peninsula is a great place to spend our Egypt honeymoon vacation.
So what you are waiting for, do not hesitate and book now your favorite Egypt travel packages. Don't miss to follow us through our your Egypt tours blogs to be updated all the time about exploring the Sinai Peninsula.