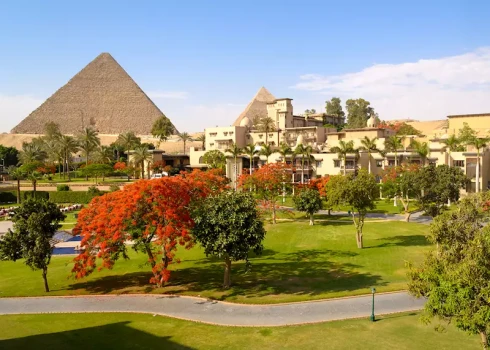 How do you spend your honeymoon in Egypt and What are the best places?
Many people prefer to spend their honeymoon in Egypt because this country has many beautiful places, and it saves you a lot of money at the same time. Your Egypt Tours offers you 4 places where you can spend the most suitable honeymoon in Egypt. If you want to spend your honeymoon in a beautiful and quiet place away from the rush and crowds, you must visit these places.
Sharm El-Sheikh:
It was one of the first places to be visited by tourists and grooms far and wide. Because it is one of the major centers for diving as it overlooks the Red Sea, beautiful nature, and various amenities and luxury.
Sports and recreational activities: diving, safari, calf riding, water skiing, quad biking, and sandboarding.
Regions that you will have an incredible time visiting Sharm El Sheikh:
-Naama Bay: is considered one of the most visited places, because it has everything you can dream of, such as restaurants, cafes of all kinds, and bars.
-Glass-bottom Boat: you will see thousands of sea creatures like-colored fascinating fish of all types. Explore rare and strange sea fish with its various specimens you have never seen before. Discover the coral reefs for which the Red Sea is famous.
-The old market area: is one of the exceptional places there because it is old-fashioned and there are distinguished Egyptian shops and restaurants, but you can buy gifts for your family from it at great prices.
- SOHO Square: At night, you will find magnificent shows and Tanoura parties, and you can also take a walk in the Champ Elysees.
The most well-known hotels and resorts in Sharm El Sheikh:
are Rixos Sharm El Sheikh, Royal Savoy - Sharm El Sheikh, Steigenberger Alcazar, Stella Di Mare Beach Hotel & Spa, Sunrise Arabian Beach Resort - Grand Select.
Hurghada:
It is one of the most frequented places for grooms, because it has a large group of the finest tourist resorts in Egypt, and occupies the largest part of the Red Seashore.
Regions that you will have an incredible time visiting in Hurghada:
-Hurghada Grand Aquarium: it was opening in January 2015, and is considered the most visited tourist place in Hurghada.
-Sea World Hurghada: offers many activities and events, such as swimming with dolphins, and some special shows for sea lions and dolphins.
Sports and recreational activities: safari, diving, windsurfing, paragliding, calf riding, horse riding, and hiking.
The most famous and finest resorts in Hurghada:
are The Oberoi Beach Resort Sahl Hasheesh, Steigenberger ALDAU Beach Hotel, Baron Palace.
Aswan:
It is one of the most comfortable countries in southern Egypt because it combines beauty and simplicity at the same time. The atmosphere is warm, and its people are affectionate and tender.
Regions that you will have an incredible time visiting in Aswan:
-Spend a day in the Nubian village and see the cheerful colors of the Nubian houses and their beautiful designs that will make you feel that you won`t leave this place.
-Visit the landmarks of Aswan, such as the Temple of Philae, Kalabsh Temple, the Sound and Light, the Nubian Museum, Analia, Sohail Island, the Nile Museum, and the High Dam
- Visit the Temple of Abu Simbel, Kom Ombo, the Nile Islands, the Island of Plants, the symbol of friendship, and Princess Ferial Garden.
Sports and recreational activities:
In Aswan, you can spend a day tour on a boat on the Nile, or just chill and enjoy nature.
The most famous hotels and resorts in Aswan:
Are Movenpick Resort Aswan, Sofitel Legend Old Cataract Aswan, Philae Hotel, Benben By Dhara Hotels, Basma Hotel.
Marsa Alam:
It attracted tourists and lovers of the Red Sea far and wide, and it has distinctive landmarks such as Wadi El-Gamal, Abu Hassan El-Shazly tomb, and Hamata Mountain, which is specified by the presence of a rare mangrove tree and marine animals.
Sports and recreational activities:
safari trips and diving because its beaches are among the most beautiful beaches worldwide and the water there is very distinct. However, it has dolphins, whales, and unique islands.
The most famous resorts and hotels in Marsa Alam:
are Jaz Maraya, Steigenberger Resort Alaya, Jaz Grand Marsa, Steigenberger Coraya Beach, Jaz Solaya.